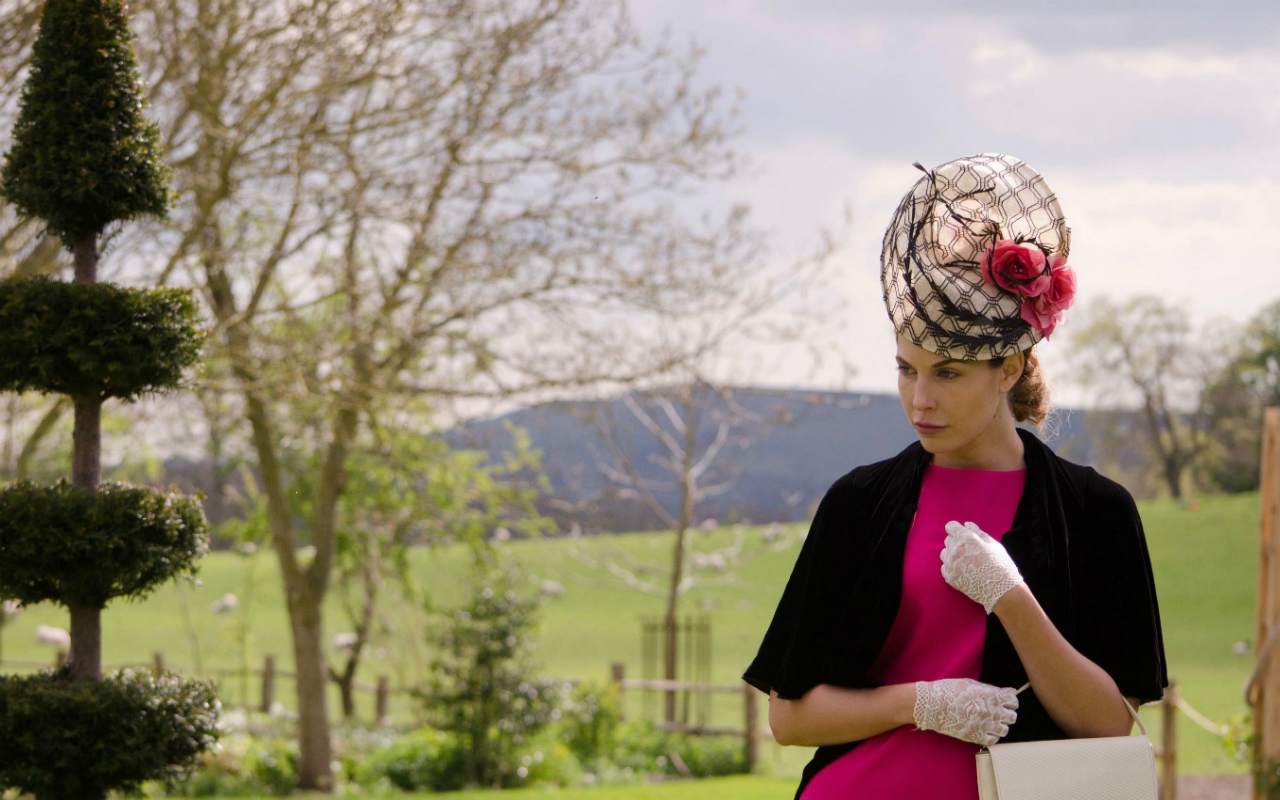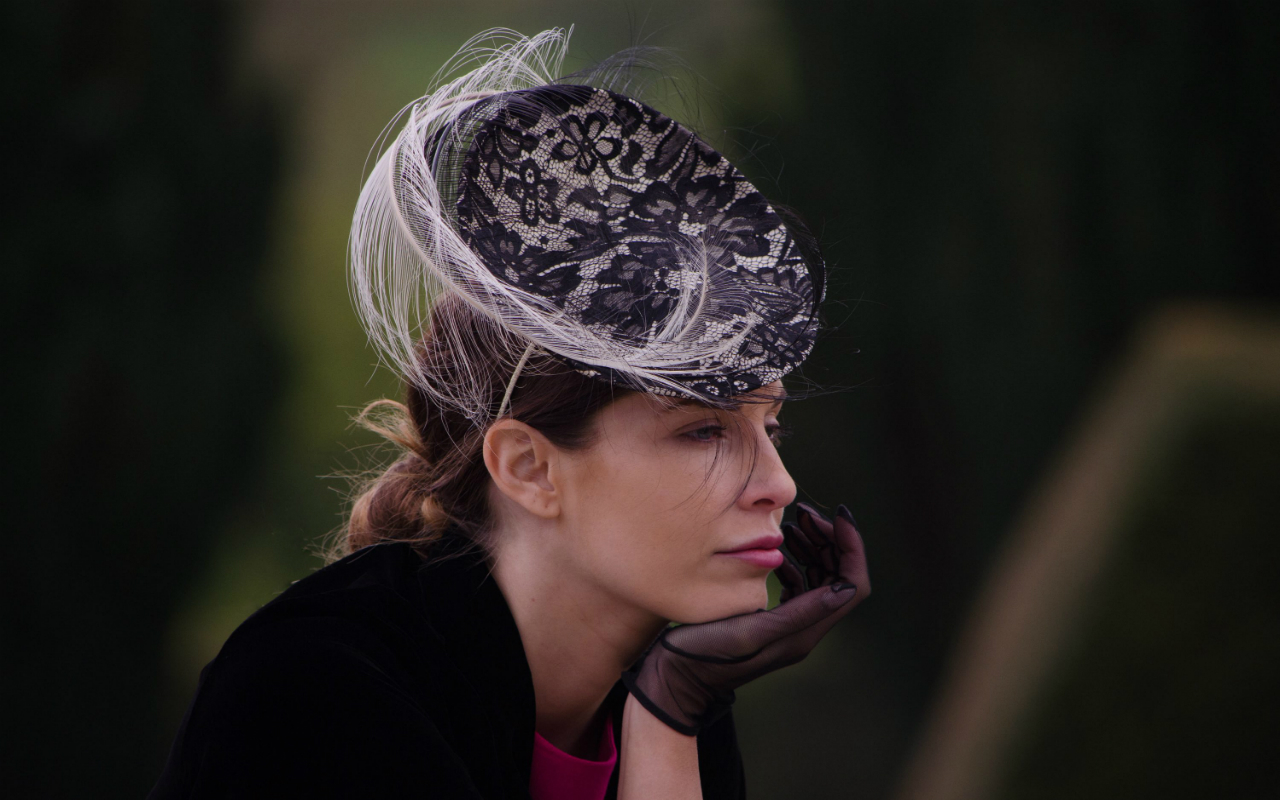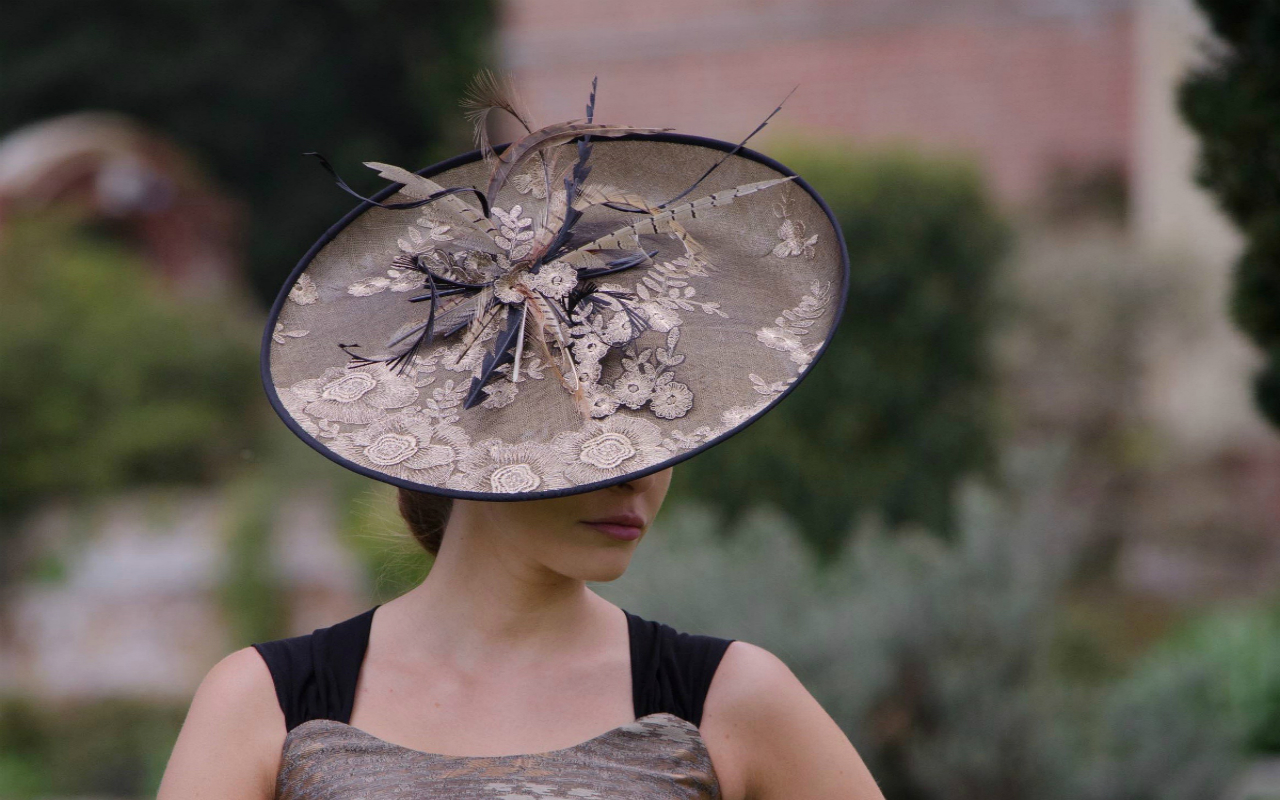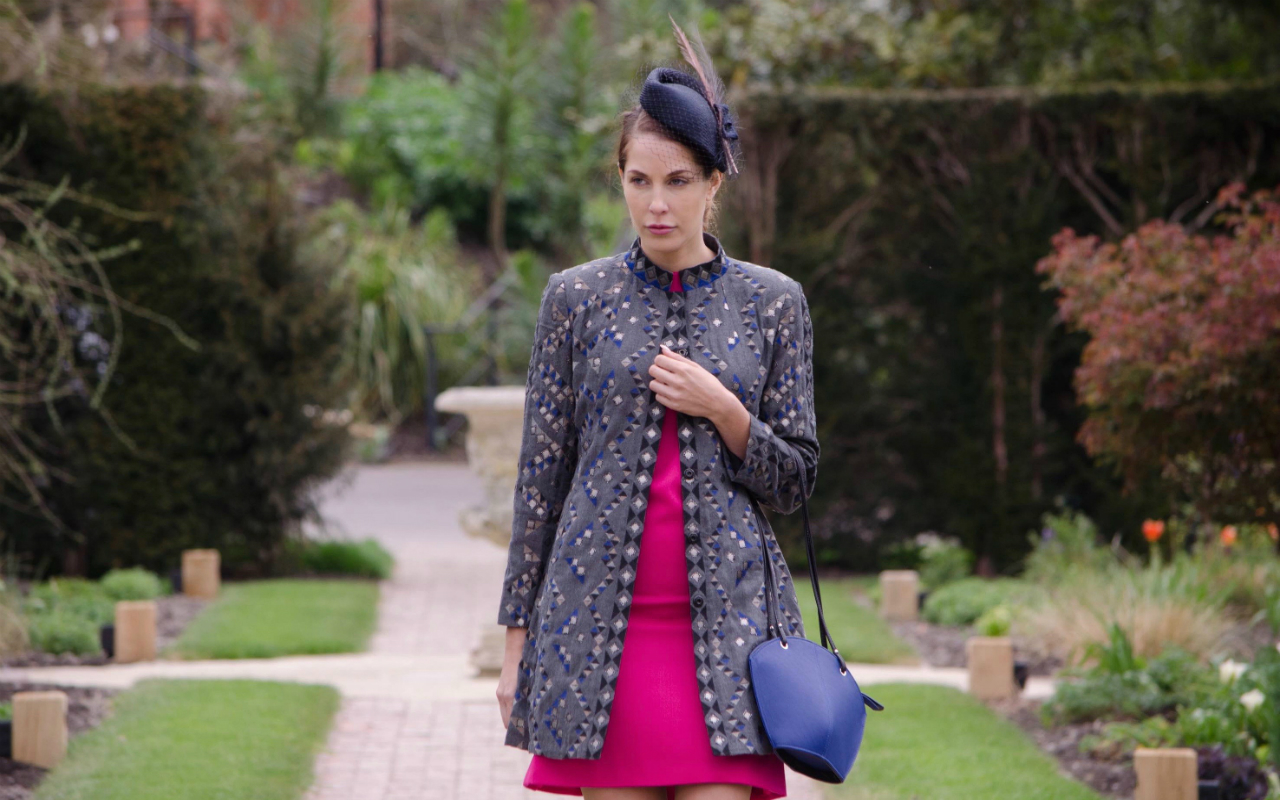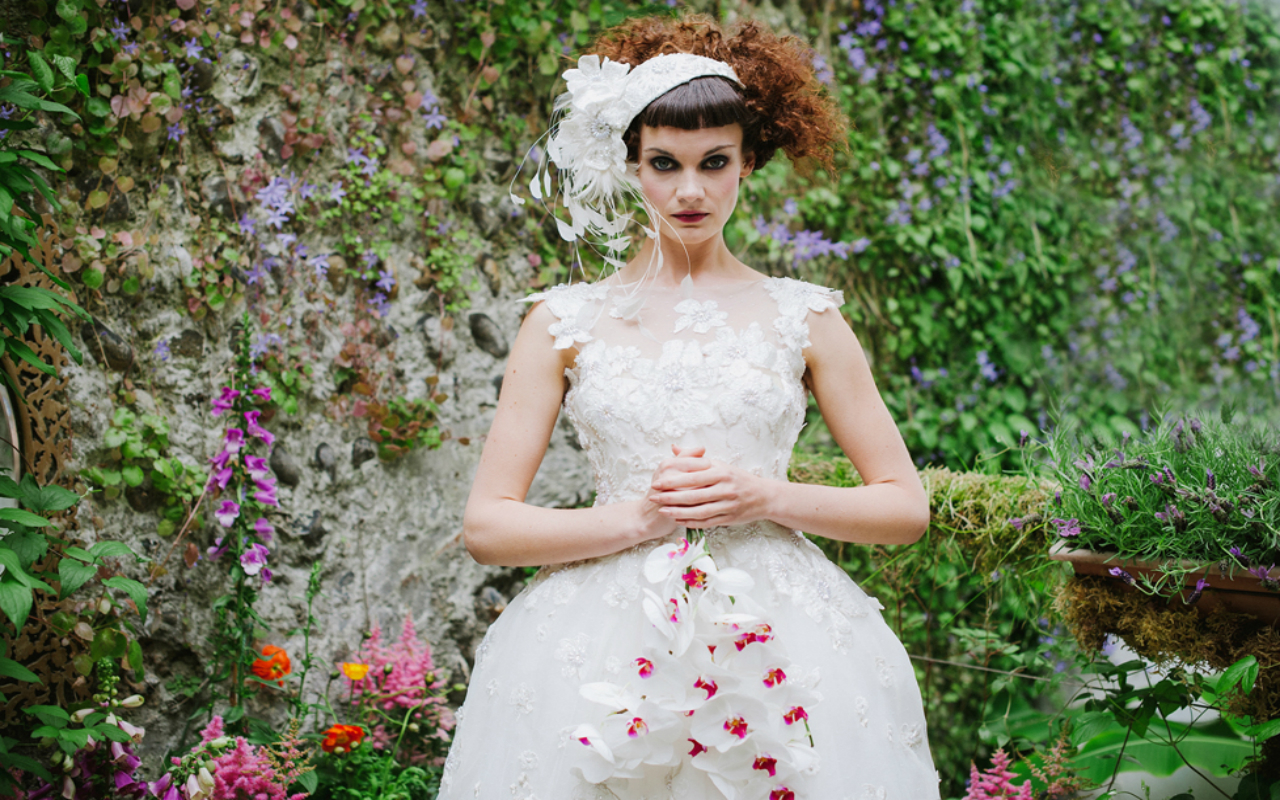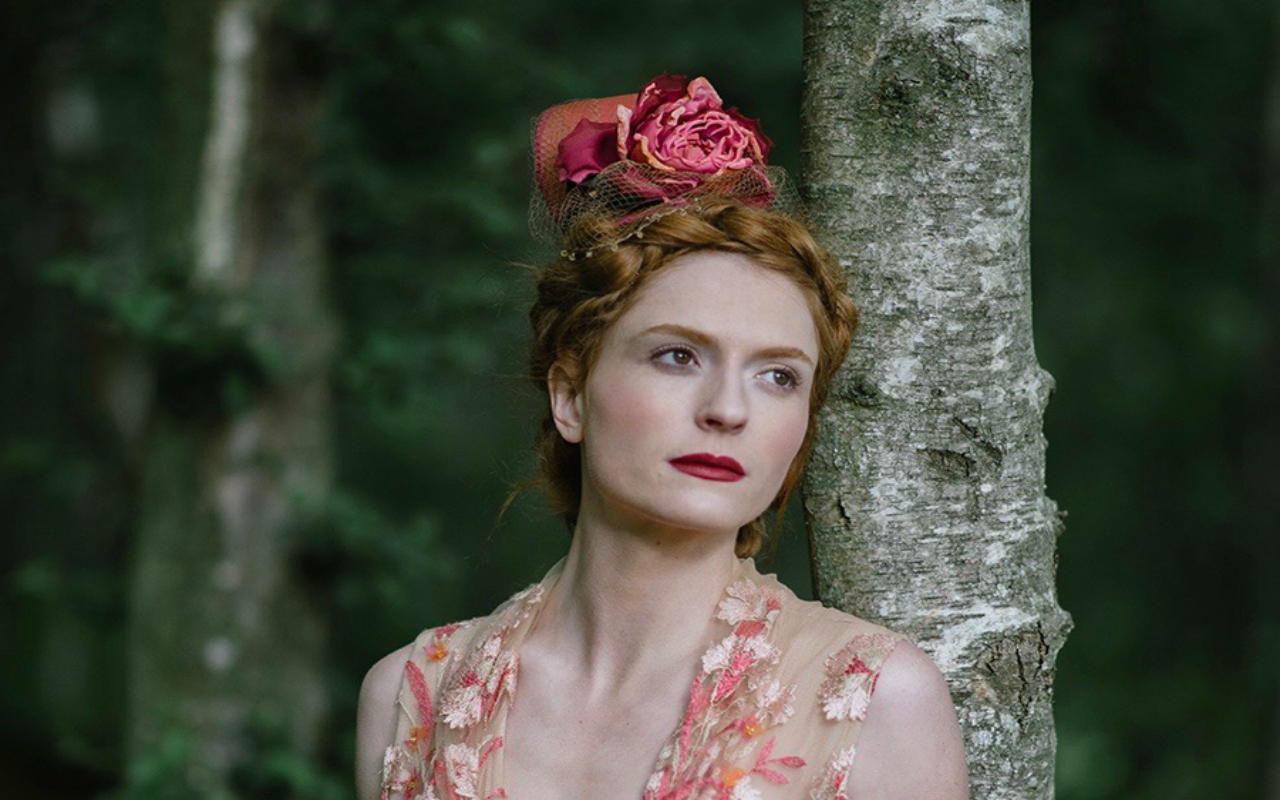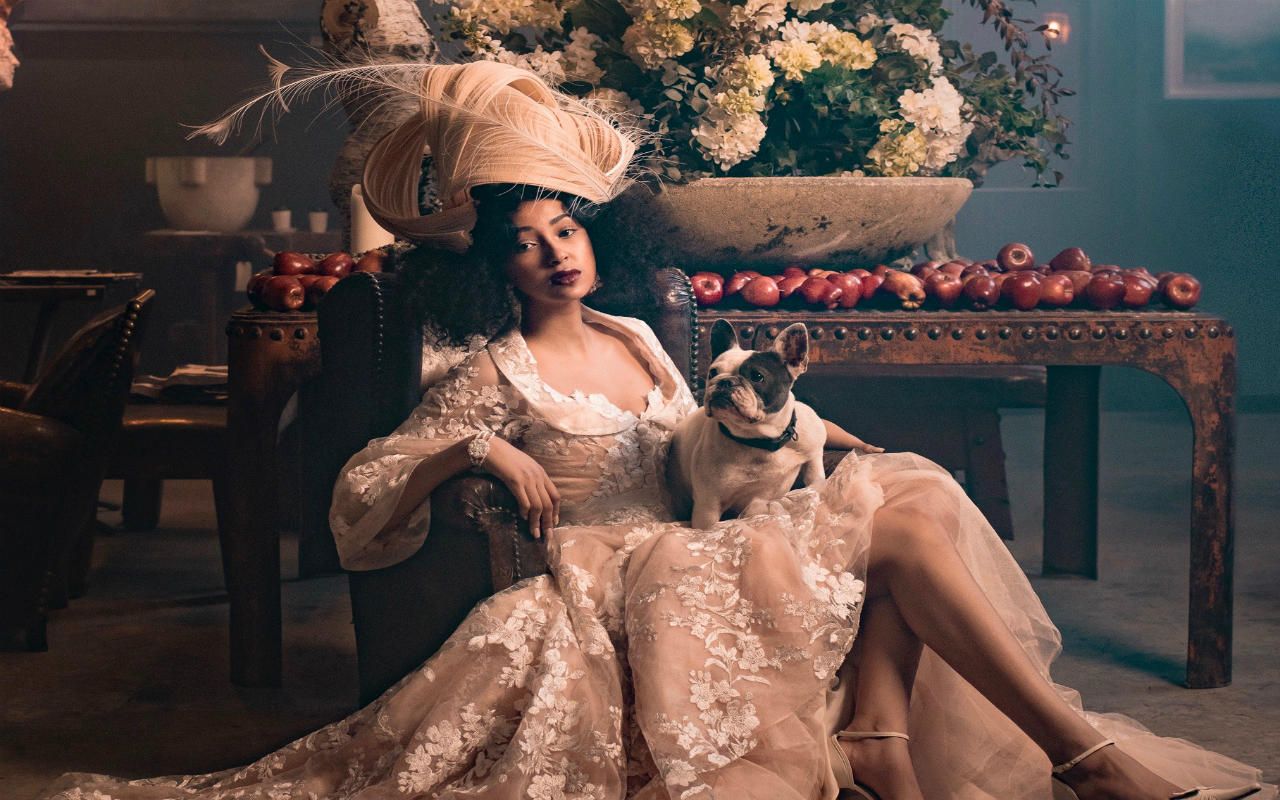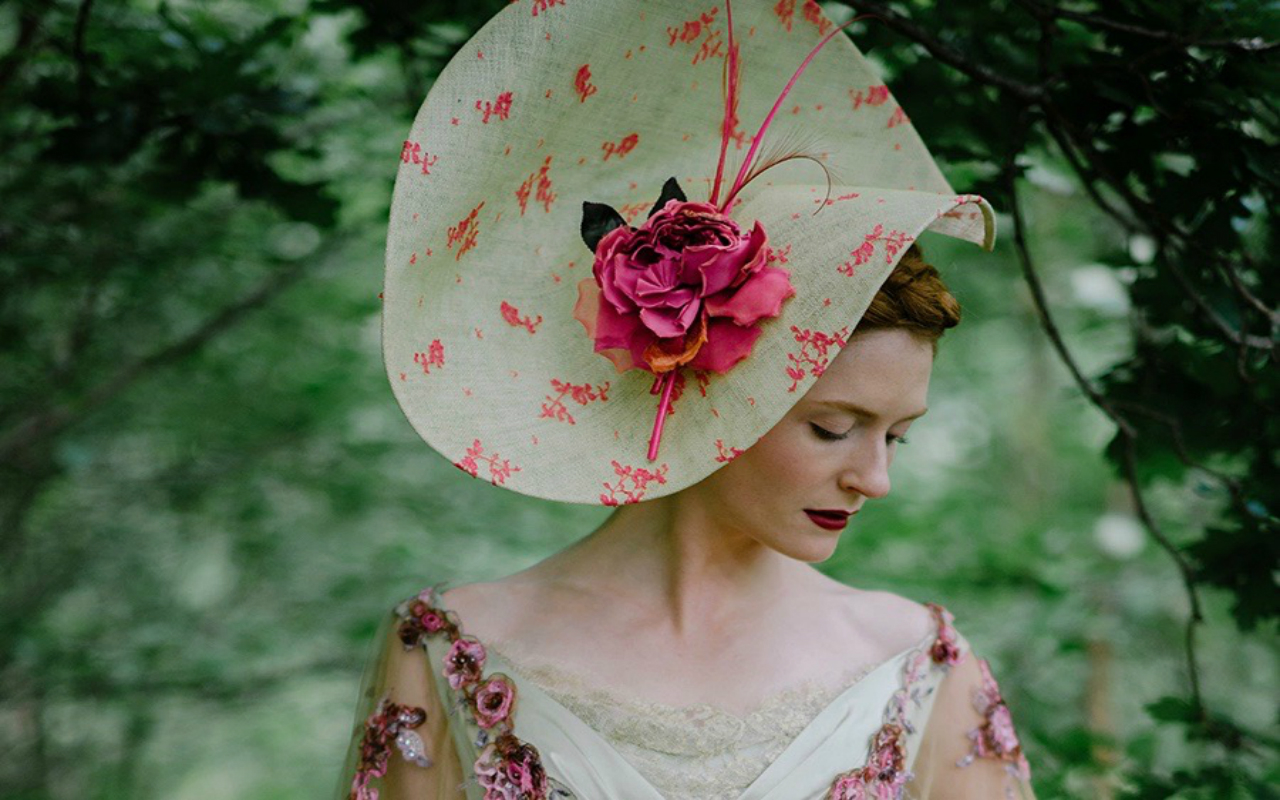 Helen
Helen
Customers
Jilly Goolden img2
Jilly Goolden img2
Customers
Rosie2
Rosie2
Customers
Debbie Julians
Debbie Julians
Customers
Jenny
Jenny
Customers
Elizabeth
Elizabeth
Customers
Fiona
Fiona
Customers
Marilyn
Marilyn
Customers
Carole
Carole
Customers
Emily
Emily
Customers
Oriel
Oriel
Customers
Eliza
An exquisite piece. Inspired by the 1920's this headdress is adorned with the same hand embroidered flowers as the gown. Delicate feathers cascade to one side.
Eliza
Bridal
Odette
This delightful wedding headdress with it's vintage styling is made from silk and lace to match the wedding gown.
It's flower trim is detachable and fully adjustable to suit being worn on it's own on the back of the head, the front or side, as a hairpiece.
Odette
Bridal
Charlotte
A striking headpiece with a dramatic ostrich feather and silk lily spray flowers.
Comes on a fine Alice band for perfect positioning, security and comfort.
Charlotte
Bridal
Maude
Taking inspiration from a vintage photograph we hand sculpted this dusky pink sinamay into soft waves. Embellished with hand embroidered lace from the gown this striking piece is for serious fashionistas.
Maude
Bridal
Lola
A delicate but stunning handmade silk rose in the palest of blush pinks. A diamante spider scurries towards the centre.
Lola
Bridal
Clementine
This piece with silvery-gold leather flowers mounted on wires and topped with swarovski crystals can be made in any size and shaped to suit any hairstyle.
We can also supply individual flowers on grips.
Clementine
Bridal
Dimitri
This eye catching piece is a silk and lace flower swathed with a bridal veil, a piece to make dramatic entrance!
The veiling can be detachable.
Dimitri
Bridal
White Rabbit
Inspired by Alice in Wonderland this charming & quirky piece is made from delicate white feathers that have been hand sculpted and layered then teamed with the softest blush satin.
For an artistic, theatrical and graceful bride.
White Rabbit
Bridal
Swan Lake
This 1950′s inspired piece is encrusted with sequins and pearls for a beautiful fairy tale wedding day.
Swan Lake
Bridal
Genevieve
A shimmering and sparkling diamante clip.
Can be made for any hairstyle and incorporated with a bridal veil.
Genevieve
Bridal
Jemima
This glittering satin rose with it's lacy leaves is fully adjustable and will suit being worn on the back of the head, the front or sides using any of the cleverly incorporated covered wires to grip it into place.
As with all of our pieces it can be made in the same material as the bridal gown and looks gorgeous with any length veil.
Jemima
Bridal
Cordelia
Arresting soft silk roses with dramatic curling quills.
This elegant piece comes on a fine Alice band for perfect positioning and can be worn with a separate bridal veil.
Cordelia
Bridal
Esme
Another piece inspired by vintage photography this headdress is swathed with metres of silk organza falling in the fashion of a veil. Embellished with lace and flowers from the gown.
Esme
Bridal
Olivia
A mix of soft petals and buds in organza and silk with diamante crystals and veiling giving this piece a romantic look.
Olivia
Bridal
Camilla
Elegance simplified.
A classic duchess satin band with a bird cage veil and fine diamante for sparkle.
Camilla
Bridal
Matinee
This fascinator has beautiful movement with its swaying and shimmering feathers. We have placed the silk base of this piece on a made to measure headband ensuring confidence and comfort.
Makes a striking bridal headdress.
Matinee
Bridal
Sara Stoner
Sara Stoner
Customers
Penny Barden
Penny Barden
Customers
Lori's Mum Two
Lori's Mum Two
Customers
Catrina Dunn
Catrina Dunn
Customers
Sharon BV
Sharon BV
Customers
Rebecca
Rebecca
Customers
Lori in Lucy
Lori in Lucy
Customers
Customer One
Customer One
Customers
Jessica Zoob
Jessica Zoob
Customers
Mathilda Rose Bride
Mathilda Rose Bride
Customers
Emily Jones
Emily Jones
Customers
Judy
Judy
Customers
Candy
Candy
Customers
Sharon BV
Sharon BV
Customers
Tracey
Tracey
Customers
Wendy Dash
Wendy Dash
Customers
Ruth
Ruth
Customers
Lori
Some example text might be shown here but it won't display if we don't drill down.
Lori
Customers
Lori Two
Some example text might be shown here but it won't display if we don't drill down.
Lori Two
Customers
Gaby Two
Gaby Two
Customers
Rosie
Rosie
Customers
Lucy Wilkes
Lucy Wilkes
Customers
Gillian
Gillian
Customers
Julie Deacon
Julie Deacon
Customers
Gaby
Gaby
Customers
Heather 2
Heather 2
Customers
Alecia
This classically smart upsweeping brim is ideal for Mother of The bride or Groom at a country or city wedding.
It is perfect for greeting and kissing guests and it won't cause any shadows across the face for the important wedding photographs.
The brim is graced with bespoke flowers lovingly hand crafted in our atelier and can be made to match customers outfit.
Alecia
Occasions
Esther
Esther
Customers
Tia
This cream silk and black lace disk is easy to wear but not short on drama with it's sweeping ostrich feather.
The most perfect hat for any occasion.
Tia
Occasions
Candice
This elegant and chic beret is made from a silk linen with a contrasting colour inside the curl. Trimmed with swirling feathers and a flattering veiling skimming just one eye.
Candice
Occasions
Chloe
Parasisal straw has been hand crafted to make this strikingly shapely pillbox. This particular version has been finished off with sharp pheasant feathers and veiling, but the trimming options are endless.
Chloe
Occasions
Maddie
The most elegant hat for a wedding or race meeting. Gold lace has been used on a flatteringly angled upsweeping brim with an effervescent burst of twisted and curled pheasant feathers.
Maddie
Occasions
Emily
Elegance deliberately simple. Whimsical detailing in the delicate bird flying from its nest to the heady heights of curling bronze feathers.
Emily
Occasions
Harmonia
Luxurious silks and velvets with the most delicate veil and Swarovski crystals.
The graceful petal shaping of this hat curls out from a luxurious English Rose in magenta and cantaloupe magnificence.
Harmonia
Occasions
Lucinda
Wow ! What a stunner ! Perfect for any race meeting or wedding. The highest quality sinamy straw has been used to hand sculpt this dynamic shape. The feathers have been cut and twisted and silk flowers added.
Lucinda
Occasions
Feathered Hairband
This hairband with soft, delicate feathers and alluring, eye skimming veiling is the perfect piece for ease and comfort without sacrificing style and glamour.
Feathered Hairband
Occasions
Pillbox
This fashionable little pillbox hat is attached to an Alice band that we make to hair colour, or to contrast, for perfect positioning every time.
The lustrous gold lace combined with fine parasisal straw gives this piece timeless elegance.
Pillbox
Occasions
Annabelle
The beautiful detailing in this sharp cocktail hat is the natural lustrous pheasant feathers that have been layered up one by one to create a glossy smooth sheen.
Annabelle
Occasions
Flight of Fancy
Opulent glittering gold sequins adorn this striking piece. The contrasting smooth black feathered wings give a glossy radiance to this artistic and graceful bird.
Flight of Fancy
Occasions
Galatea
A towering and commanding hat looking for attention!
A fine Italian straw has been hand shaped into sculptural architecture with far-reaching white peacock feathers.
Definitely a hat to have on display as a piece of art when not being worn and not hiding in a hat box.
Galatea
Occasions
Mad Hatter
"There is a place.
Like no place on Earth.
A land full of Wonder, Mystery and Danger!
Some say to survive it you need to be as Mad as a Hatter.
Which luckily I am"
The Mad Hatters Top Hat. Created for an Exhibition at The Hyatt Regency London-The Churchill
Mad Hatter
Occasions
Freyja
The Norse Goddess Frayja is associated with love, beauty, fertility and gold.
Crown a vintage inspired dress with this golden embroidered lace headpiece and any mere mortal will be enhanced.
Freyja
Occasions
Daphne
"It is written on the arched sky; it looks out from every star. It is the poetry of Nature; it is that which uplifts the spirit within us"
John Ruskin
Daphne
Occasions
Lucy
This hat has been hand sculpted and covered with a vintage veiling found in a Parisian market. It was exciting to find such beautiful pheasant feathers that complimented the chosen fabric and swirling design.
Just the most stunning and elegant hat for the races.
Lucy
Occasions
Cherry Pie
The creme patisserie for this delicious little pie is made from swathed satin with it's perfectly ripe cherries spilling over the straw pastry case.
Cherry Pie
Occasions
The Queen of Hearts
A carnival of a creation!
A red parasisal straw heart with swirling vintage playing cards and hand shaped feathers spin a happy fortune.
The Queen of Hearts
Occasions
Alex
This chic little pillbox is perfect for many occasions. It's made in a sharp black linen with a contrasting colour in the twist. It is finished off with swaroski crystals for added sparkle.
Alex
Occasions
Lily
A delightful twist of parasisal straw overlaid with vintage lace with a curling feather complimenting its jaunty angle.
Lily
Occasions
Magdalena
A beautiful hand sculpted sinamay hat overlaid with antique veiling created with Royal Ascot in mind. Finished with curled quills.
Magdalena
Occasions
This beautiful little shape, reminiscent of designs from the 1940s, is made from a velour felt attached to an Alice band for perfect positioning, ease and comfort.
Trimmed with arrow head quills and stripped coque it will be your 'go to' piece for all occasions.
Magenta Percher
Occasions
Natalia
A simple but classy satin Alice band suitable for any day or evening event that needs a little sparkle.
Natalia
Occasions
Gemma
A handmade silk and velvet lily spray adorns this feathered cocktail piece, as perfect for a wedding as it is an evening party.
Gemma
Occasions
Lola
Imagine sipping tea surrounded by the heady perfume of an English garden in late Summer…….
This flirtatious hat is perfect for The Queen's Garden Party
Looks fabulous is an array of different colours, embellished with a diamante spider.
Lola
Occasions
Drew
Designed to lift your spirits, inspired by Midsummer's Nights Dream, butterflies floating past delicate wisps of osprey feathers set against a background of golden silk.
Could be worn for an evening picnic at Glyndebourne.
Drew
Occasions
Lottie
An adorable little cocktail hat as easy to wear casually as it is dressed up for the evening. Made from the finest parabuntal straw with lace and antique diamanté for added sparkle.
Lottie
Occasions
Eva
This hat has been crafted from ornate Chinese silk brocade with a glimpse of pale yellow duchess satin as a contrast. The delicate gold veiling  has been hand trimmed with golden Swarovski crystals creating an alluring and flattering piece.
Eva
Occasions
Allegra
A delicate hat inspired by the waves of the sea in the palest of blue contrasting with crisp white where the wave breaks.
This hat looks equally stunning made in black and white.
Allegra
Occasions
Nordie
A whimsical piece designed for the customer who enjoys being original.
This hat shouldn't be stored away in a hat box it looks fabulous on display at home.
Nordie
Occasions
Loretta
Inspired by 'The New Look' of the 1940′s this hand sculpted parasisal straw would look perfect with a nipped in waist of a structured dress or suit.
Trimmed with a vintage braid and feathers it would be ideal to wear at The Goodwood Revival.
Loretta
Occasions
Ella
The silk brocade on this flirty cocktail piece was purchased in Hong Kong but would look equally delightful in any glorious fabric.
We have finished this piece with bespoke flowers and matching feathers and feel it is the perfect accessory for a wedding or evening cocktail party.
Ella
Occasions
Hasia
The juxtaposition of soft pink with strong black and white gives this piece drama and edge. You could save it for your prettiest dress but why not also wear it with jeans.
Hasia
Occasions
Hepburn
We have hand stitched tubular crin and fashioned it on a hand crafted block then dressed with duchess satin bows to create this graceful hat.
The simple and elegant design with a nod to the 40′s makes this style a hat to be noticed in at The Goodwood Revival.
Hepburn
Occasions
Dilys
We have designed this headdress to wrap around and compliment any hairstyle. The vintage feel to this striking piece comes from the different tones of gold on the leaves and glittered stamen.
Dilys
Bridal
Demi
Made from silk and overlaid with lace and feathers, embellished with pearls, this headpiece would suit any style of wedding.
As with all of our designs it can be made from the customers own fabric.
Demi
Bridal
Angelica
Delicate organza rose buds designed to compliment the brides hairstyle, dusted with seed pearls and tiny gems.
Angelica
Bridal
Judith
Judith
Customers