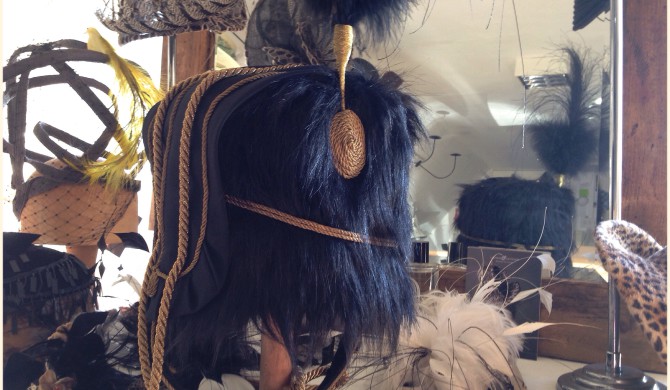 November the 5th is an important date in the calendar of events for Lewes the county town of East Sussex.
There are many bonfire societies that will be parading through the streets of Lewes on the night each with its own traditions and costumes. Six of which will end the night at their own respective firesites and have the most stunning firework displays.
This year we have had the pleasure of making a busby for a member of the Cliffe Bonfire Society who will be marching as one of The Queens Own 4th Hussars.
It's been an extremely enjoyable commission requiring lots of research to make it as historically correct as possible, including a trip to, and some valuable information from, the fantastic Redoubt Fortress in Eastbourne www.eastbournemuseums.co.uk. And also much sourcing of fur fabric, vintage gold braids and feathers for plumes. With a very successful result.
We would like to wish all the societies a happy Bonfire Season and to our customer, Success to the Cliffe !