News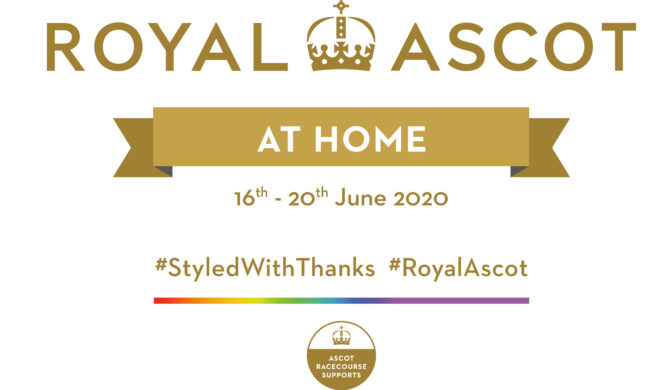 Millinery and fashion worlds come together in support of The National Emergencies Trust Relief Fund, NHS Charities Together, The Care Workers Charity and the Berkshire Community Foundation.
As an event which truly showcases the very best of British contemporary and traditional fashion and millinery, no Royal Ascot would be the same without a celebration of British style.
Since Royal Ascot 2020 (Tuesday 16th to Saturday 20th June 2020) will be held behind closed doors (owing to the COVID-19 lockdown and in-line with government advice), Ascot and the British Hat Guild have joined forces to launch a campaign designed to inspire racegoers whilst raising funds for four frontline charities: The National Emergencies Trust Relief Fund, NHS Charities Together, The Care Workers Charity and the Berkshire Community Foundation. Ascot will be kick-starting the fundraising with a £100,000 donation.
Royal Ascot and the British Hat Guild, spearheaded by the legendary Stephen Jones OBE, have invited leading British milliners to create a bespoke hat or headpiece featuring a rainbow theme, in-line with the nation's use of rainbows to thank the NHS and frontline workers. The final collection includes designs by industry greats such as Stephen Jones OBE, Jane Taylor, Lock & Co. Hatters, Rachel Trevor Morgan, Lisa Tan, Lomax & Skinner and Awon Golding.  Their hats will be auctioned online throughout the week of 'Royal Ascot At Home' with all money raised being added to the charity fund.
Juliet Slot, Chief Commercial Officer, Ascot Racecourse, comments:
"During what has been for many milliners an extremely challenging period, we were overwhelmed with the response this initiative received.  More than 40 talented designers managed to turn around the most astounding collection of hats and headpieces in an extremely short space of time. Their craftsmanship and skill in creating these works of art is inspiring and we are extremely grateful to them for donating their time and expertise to create this collection, which I'm sure will raise a significant amount for our charity fund."
To be part of the #RoyalAscot #StyledWithThanks campaign and to donate click here https://www.ascot.co.uk/millinery-auction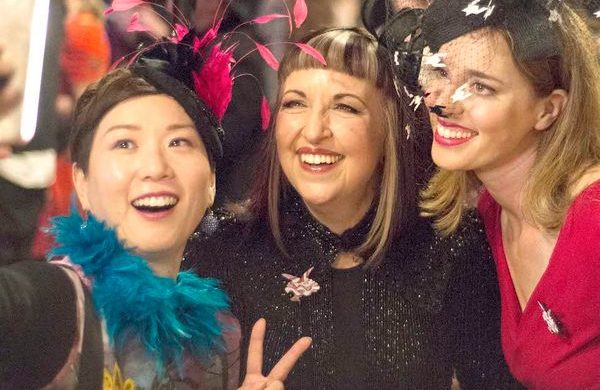 During these uncertain times with covid-19 we can't see any customers in our hat studio. Please stay at home to help prevent the spread of the virus. We will however be working from home so please do get in touch and we can work remotely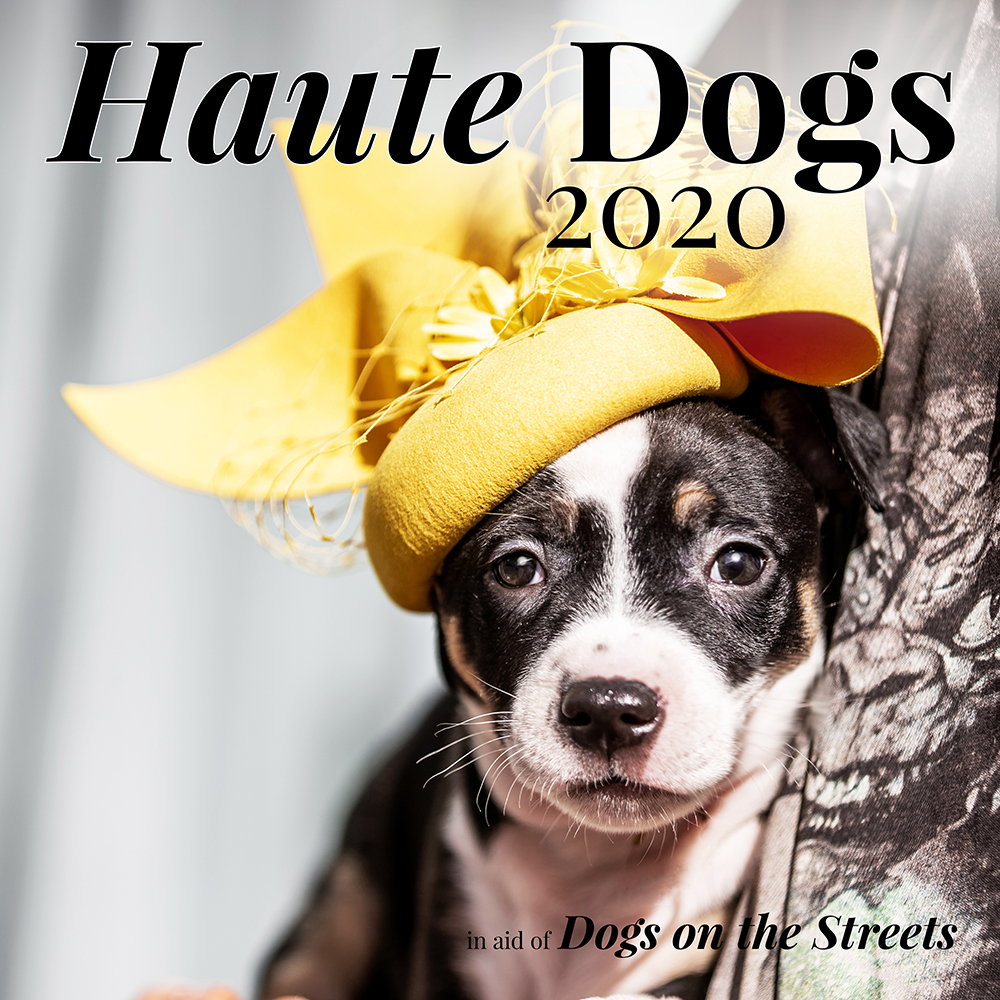 Calling all dog lovers! Helping the homeless community and their dogs, we are proud to be asked by Awon Golding to helping this wonderful charity with our design being featured in the month of March.
More than just a calendar, Haute Dogs is a lifeline for pooches in need. Now in its second year, the 2020 project is helping a new charity with an even more ambitious target. Please see the links below for details and to order your calendar in time for Christmas.
All the milliners taking part are:
January – Millinery Jill
February – Jane Taylor 
March – Lomax & Skinner
April – Juliette Botterill
May – Stephen Jones
June – Lock & Co
July – Philip Treacy
August – Awon Golding
September – Siggi Hats
October – J Smith Esq 
November – Dillon Wallwork
December – Edwina Ibbotson
https://www.indiegogo.com/projects/haute-dogs-calendar-2020#/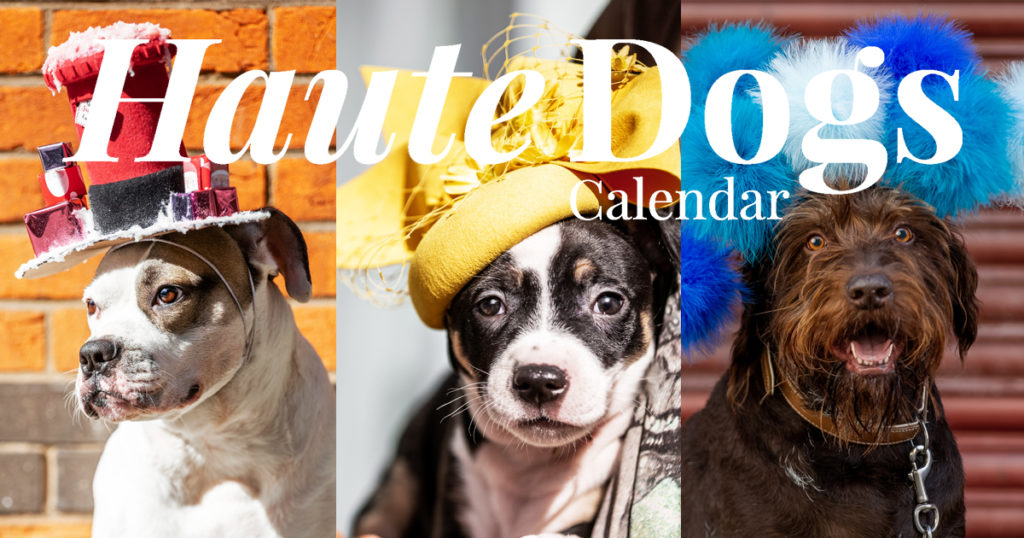 What could be a more perfect gift idea than a voucher for one of our one-to-one bespoke millinery courses?
Matt recently spent some time with us after being gifted a course for a special birthday and he created this fab pictorial diary as well as a great hat!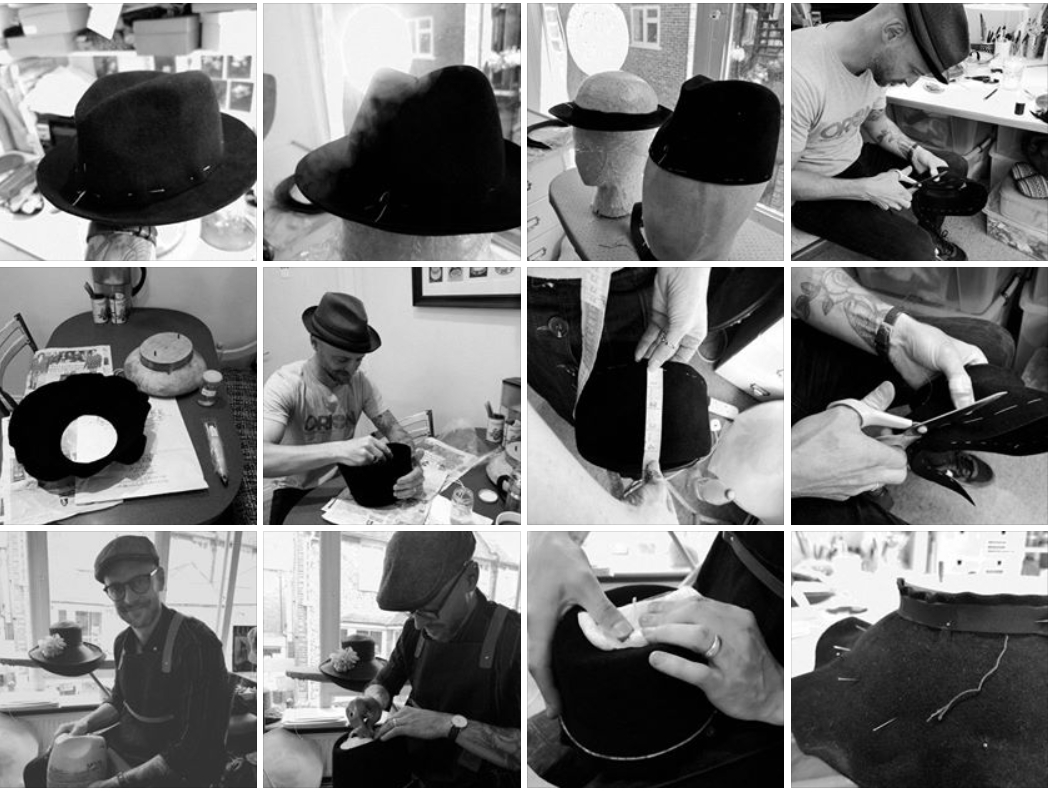 "Day 01 of my millinery course, making my first Trilby. Thanks to all my lovely friends and family who chipped in for this super thoughtful 40th birthday prezzie 🤠 absolutely lovin it!
Day 02 messing around with millinery. Trilby's almost complete, just the band/ribbon to finish things off. Super satisfying to taylor the fit and build it from scratch 🤠 thanks to talented ladies at Lomax & Skinner for the brilliant workshop.
Day 03 of my mission in millinery! One hat complete and one very happy chappy! Such a cool process from start to finish. Might have to pop back to make a cheeky peaky blinders cap 🤠"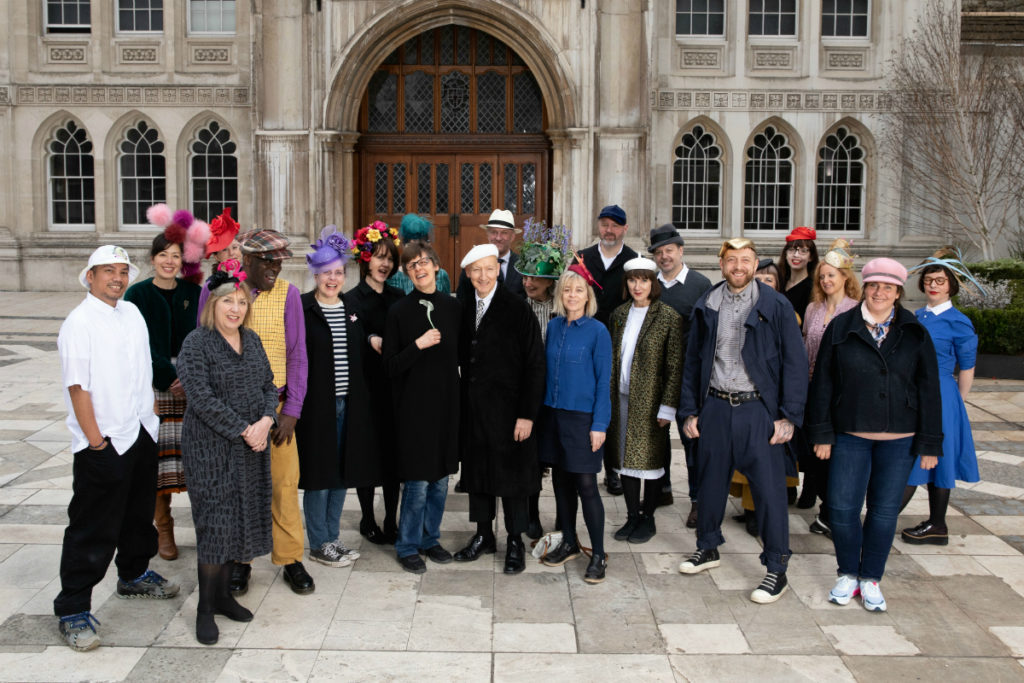 The British Hat Guild has officially launched and we are very proud to be amongst the founding members. 
The UK's top milliners and hatters have come together to create a new association dedicated to sharing ideas and promoting our unique heritage.  
The British Hat Guild seeks to encourage and promote the following ideas:
Craftsmanship to recognise the excellence and technique of British millinery.
Artistry to distinguish the extraordinary sophistication of its members' work.
Heritage to acknowledge the authenticity of our millinery tradition.
Creativity to celebrate the individuality and inventiveness of its members.
Education to encourage and support the learning and skills of millinery.
Inspiration to share knowledge and be leaders in their field.
The Guild's core membership will be for professional milliners and hat makers but will welcome associate members. Originally established in Luton in the 1950s by a group of established hat manufacturers, the Guild ceased to operate in 2003. The newly-revitalised Guild returns, spearheaded by a group of milliners and hat experts including Stephen Jones, Philip Treacy, Noel Stewart, Rachel Trevor-Morgan, Edwina Ibbotson and Lomax & Skinner.  
For further information please see The British Hat Guild website or visit their Instagram account.

Contemporary Millinery from Flat Patterns
Saturday 20th July and Sunday 21st July 2019 10.00am – 5.00pm
£235
There is an exciting range of hats styles that can be made using flat patterns. And the techniques needed to make them are extremely useful to have when developing your own designs, especially when you have limited access to wooden blocks.
On this two-day small group course we will be drawing inspirationfrom the small percher styles popular in the 40's. Working withbuckram and fabric you will learn a range of specialized construction and detailing techniques whilst producing a contemporary hat with a vintage feel.
This course is suitable for both beginners and those wishing to refine existing skills.
Course price includes patterns to adapt for a variety of shapes, and all foundation materials.