What could be a more perfect gift idea than a voucher for one of our one-to-one bespoke millinery courses?
Matt recently spent some time with us after being gifted a course for a special birthday and he created this fab pictorial diary as well as a great hat!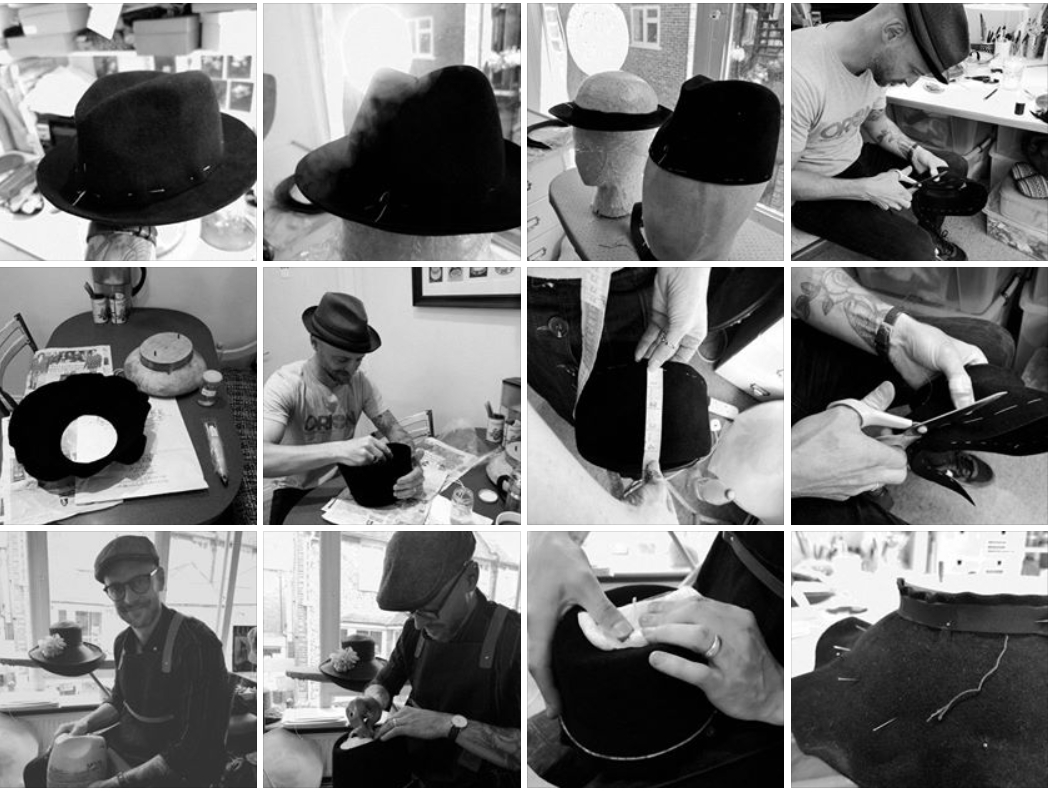 "Day 01 of my millinery course, making my first Trilby. Thanks to all my lovely friends and family who chipped in for this super thoughtful 40th birthday prezzie 🤠 absolutely lovin it!
Day 02 messing around with millinery. Trilby's almost complete, just the band/ribbon to finish things off. Super satisfying to taylor the fit and build it from scratch 🤠 thanks to talented ladies at Lomax & Skinner for the brilliant workshop.
Day 03 of my mission in millinery! One hat complete and one very happy chappy! Such a cool process from start to finish. Might have to pop back to make a cheeky peaky blinders cap 🤠"