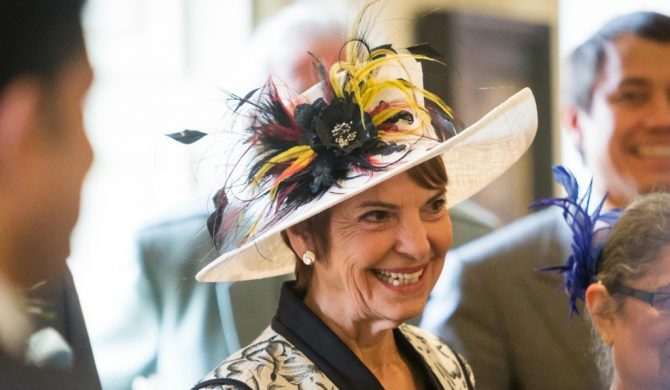 You may have seen one of our hats online or whilst out and about but you just can't get to our studio in Lewes. Do not worry there is so much we can do nowadays with technology, even buying a hat!
If you email us a picture of yourself in your outfit we can advise which hat shape will suit you and the occasion. If  your outfit is being made by a dressmaker it is likely we will be able to view it online and be sent photographs at every stage. If you would like we can use the material from the outfit for a perfect match. We also offer a hand dyeing colour matching service.
Many of our smaller cocktail pieces are attached to a hidden Alice band so the fit is universal but larger brim and crown hats  do need to be made in your own individual head size to ensure complete comfort on the day.
To take your head measurement, take a dressmakers tape measure around the head, at the level of your middle forehead, where you would wear a hat. It's very simple measurement to take but we would recommend having a friend to do it, it's tricky peering in the mirror with a tape measure trying to read what it says in reverse!
The customer in the picture above lives in Canada and emailed us to order a hat for her daughter's wedding taking place in the UK. She couldn't make it to our studio so everything was done by email and photographs, including the last minute change of colour to the trimming as her jacket hadn't arrived with the rest of her outfit and at the very last minute a new one had to be purchased.