Bridal Millinery at Lomax & Skinner 2015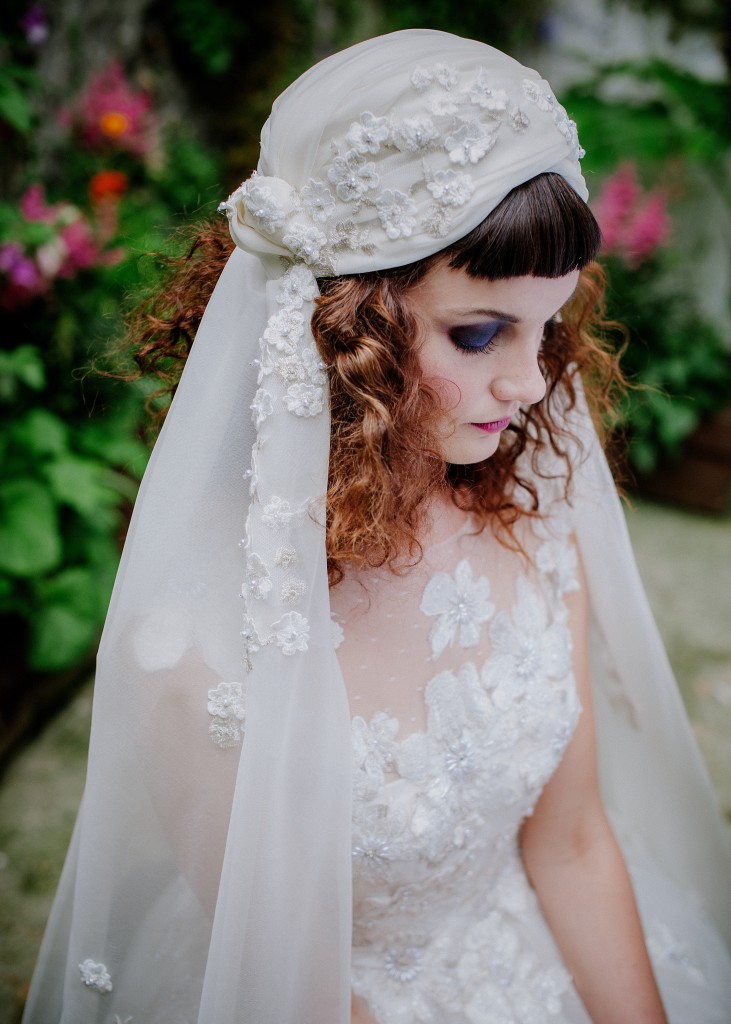 Millinery is for the moments that matter. The moments you want to remember, and the moments you want to be memorable. That's why we love weddings at Lomax & Skinner. The chance to be part of someone's big day, and to share the excitement of creating a beautiful headpiece or veil that will live on in photographs and memories for the rest of their life.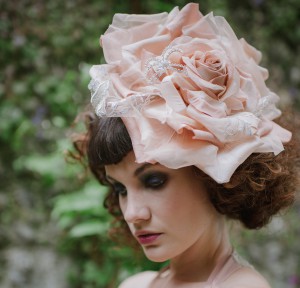 Bridal style
We don't have a set style for our bridal millinery and we are not dictated by bridal fashions. Our style is led by the bride, her personality, the location of her wedding, and of course, her dress. We have created showstopping avant garde millinery for high fashion weddings, and chic minimalist headpieces for intimate civil gathering, and loved both equally.
The joy of wedding millinery design is in making the one hat, veil or headpiece that is the perfect finishing touch to a dream outfit. Not everyone dreams of their wedding day, but everyone wants to look and feel their best, so our bridal style is to perfectly interpret the wishes of the bride.
Bridal design
We are couture milliners, so there are no restrictions on what we can achieve. We have sample designs for our brides to try on (some of which are pictured here), but every element of the design can be tailored and personalised. Each part is hand sewn and hand shaped, which gives us the freedom to realise any design.
It is not just the physical shape of the piece that can be altered, we can hand dye the fabrics and trimmings to perfectly match any dress. Alternatively, we can use dress fabric as coverings, and to make trimmings. The embroidered flowers on our Esme veil headdress (pictured) were cut out from a dress fabric and hand sewn.
All of our designs are handmade to the highest standard, but for our bridal millinery, we believe in particularly close attention to detail. Feathers are hand trimmed and dyed, and the fabrics are carefully selected. We work to create a piece that will be treasured for generations. Some of our clients have chosen to display their hat after their wedding.
The Lomax & Skinner bridal service
Planning a wedding can be a stressful business, so our bridal service is focussed on making the millinery design process stress-free, and fun. Between us we have many years of experience in designing and making bridal hats, headpieces and veils, so we can offer expert advice and smooth service. For details of our couture design process, please see here.
Like our hats, our bridal service can be tailored to the exact requirements of the bride. We can create co-ordinating pieces for the bridesmaids, Mother of the Bride and Mother of the Groom, and even buttonholes for the gentlemen. We can also arrange group consultations and fittings, so why not consider a bridal millinery party?
To discuss any part of our bridal service, or for an informal discussion of your wedding plans, please contact us at studio@lomaxandskinner.co.uk, or call 07949 123693.
The beautiful dresses in this shoot were designed by www.joanneflemingdesign.com.