Our design values, by Sarah Lomax and Rachel Skinner
For us, design is about more than looks. Good design does not just look good, it feels good too. The craftsmanship, the fitting, and even the sourcing of materials, all have to be right to ensure our clients receive a finished hat that is worthy of our name.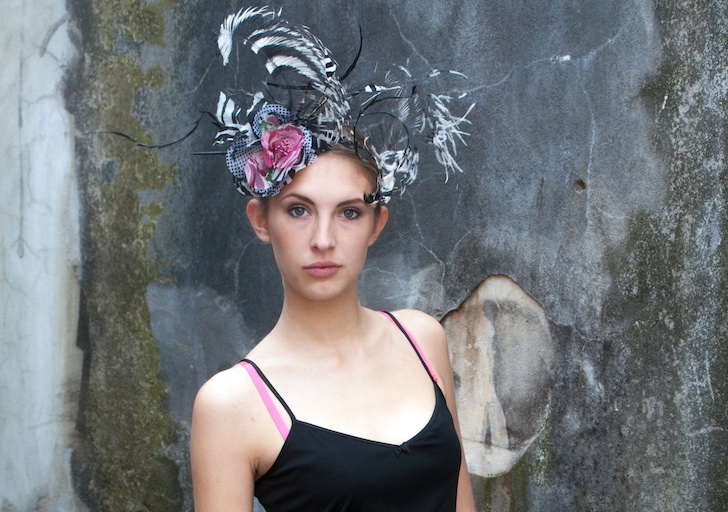 Inspired design
Our inspiration comes from all over, and the starting point for a design can be anything from a sketch from nature, a cloud spotted from our studio window, or the personality of a client.
We love to mix vintage and contemporary elements in our designs as millinery has a rich history, but each piece we create is an original. We believe millinery is a living art form, not a heritage craft.
Bespoke millinery design is all about creating something beautiful that is suited to the personal style of the wearer. So, our ultimate goal is to create a hat or headpiece that our client will receive lots of compliments on, and thoroughly enjoy wearing.
Traditional craftsmanship
We trained under the late Frederick Fox, for many years milliner to the Queen. The techniques we use and the quality of our craftsmanship are firmly in the tradition of English couture millinery.
Each element is created by hand, using hat blocks, hand shaping, and hand sewing. Every hat we produce is fitted specifically to the wearer, and fully lined for comfort.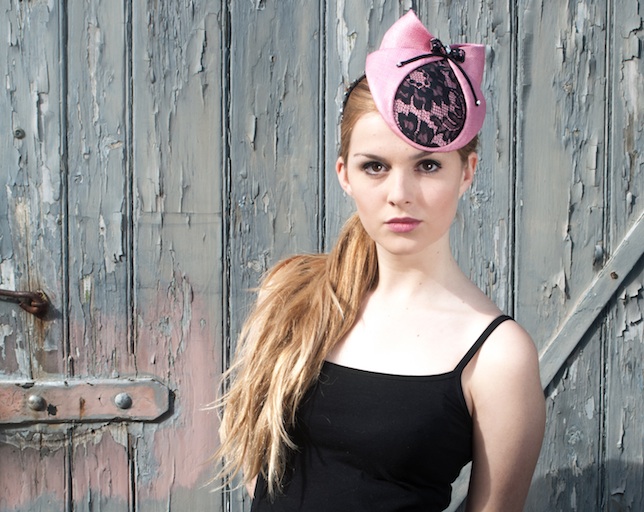 Quality materials
All of our materials are of the highest possible quality to ensure our designs stay fresh. Where fabrics are woven, they are of a good, heavy weave that will not pile easily. Where they are dyed, either pre-dyed or hand dyed by us, they are done using the best quality dyes, so the colours will not easily fade.
Wherever possible, we source materials locally. For example our pheasant feathers are sourced from Thorney Moss Game Farm, just outside Lewes.  The responsible sourcing of feathers is important to us, so we only buy feathers from reputable suppliers.